Homepage
Presentation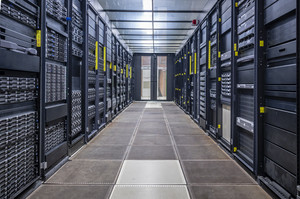 Supercomputing is an essential tool in many scientific fields. This may involve simulation or modeling which prove to be increasingly complex or the processing of large amount of data from experiments or simulations.
To meet these needs, the University of Lille's Intensive Scientific Computing Mesocentre is in charge of providing the scientific community of the Hauts-de-France Region with hardware, software and human ressources.
It provides high-performance computing (HPC) infrastructures as well as expertise in the field of scientific computing.
The Mesocentre manages several HPC infrastructures :
A hybrid cluster of 340 Tflops (including 6 GPU Tflops) composed of 244 nodes for a total of 6264 cores and 38 To of RAM
An OpenStack cloud of 78,5 Tflops composed of 100 hypervisors for a total of 1812 cores and 21,6 To of RAM
A scientific storage service for large amount of data, or à la carte
Access to the Mesocentre ressources is free for Higher Education and Research community
Located at the IT direction of the University of Lille, the "Intensive Scientific Computing" team consists of a Project Manager/Expert in Scientific Computing, two System Engineers and a University Professor charged of "Intensive Scientific Computing" mission by the University presidence.
Want to contact us ? Write to us at hpcuniv-lillefr